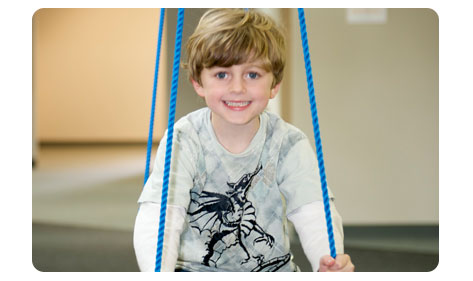 Buy your Summer Pass today, Unlimited Visits all Summer!


Click for more info



Summer Camp 2013


Click Here for information on Summer Camp 2013 and a registration form.

Book your field trips and school parties!
Sensations Therafun has a variety of indoor activities for school outings. Enjoy Group Discounts while kids are thrilled on the popular:

Zip-line
Rock Wall
Tricycles

Sports Room
Snack/Lunch Room


Also book Sensations Therafun for:

Class Parties
Fundraisers


For more info please call Elizabeth at 404-634-3500 or email sensationstherafun@gmail.com

Hours
Mon - Thur: 10:00 - 6:00
Fri: 10:00 - 5:00
Sat: 9:00 - 6:00
Sunday: Closed for private functions

Just arrived!
200 new puzzles, art and crafts, and other Melissa and Doug award winning products.

Want to celebrate a birthday at Sensations?
Click Here

Want a Sensational Sleepover? Sensations has it for you.
Click Here for information.

A Mainstream Experience in a Special Needs Environment

Shop Sensations Retail Store for all your gift giving needs!
Art supplies, Stress Balls, TheraPutty, Sensory Swings, Books and more...

> Sports Programs



See Our Videos!



Daily Visits (Unlimited Time)
Additional Children (in same family)
Children under 2



$17
$6
No Charge
(When accompanying a paid child)

Discount Punch Card
Not available on all school breaks
11 Visits for the price of 10
One Child
Two Children
Three Children
$170
$230
$290
Annual Family Membership:
Includes Unlimited Visits
No Charge for Movie Nights
10% Birthday Party Discount
10% Camp Discount
Includes up to 4 Kids
$2,200
Early Bird discount punch cards available for visits
Monday through Friday before 12:00pm


One Child $120
Two Children $180
Early Bird Price
Early bird pricing is Monday – Friday before noon

$12 per child
Under the age of 7


Early Bird pricing Not available May 28th 2012 - September 2nd 2012. Early Bird punchcards are honored before noon on weekdays.



Bonus Package:


Buy 10 Visits, Get 1 Free!

Membership includes:
Summer Camp discount of 10%
Retail purchase discount of 10%

For Therapist Use Pricing, please contact Jay Perkins at jayperkins@sensationstherafun.com or call 404-634-3500.