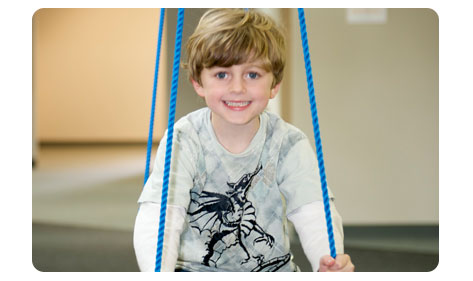 Buy your Summer Pass today, Unlimited Visits all Summer!


Click for more info



Summer Camp 2013


Click Here for information on Summer Camp 2013 and a registration form.

Book your field trips and school parties!
Sensations Therafun has a variety of indoor activities for school outings. Enjoy Group Discounts while kids are thrilled on the popular:

Zip-line
Rock Wall
Tricycles

Sports Room
Snack/Lunch Room


Also book Sensations Therafun for:

Class Parties
Fundraisers


For more info please call Elizabeth at 404-634-3500 or email sensationstherafun@gmail.com

Hours
Mon - Thur: 10:00 - 6:00
Fri: 10:00 - 5:00
Sat: 9:00 - 6:00
Sunday: Closed for private functions

Just arrived!
200 new puzzles, art and crafts, and other Melissa and Doug award winning products.

Want to celebrate a birthday at Sensations?
Click Here

Want a Sensational Sleepover? Sensations has it for you.
Click Here for information.

A Mainstream Experience in a Special Needs Environment

Shop Sensations Retail Store for all your gift giving needs!
Art supplies, Stress Balls, TheraPutty, Sensory Swings, Books and more...

> Sports Programs



See Our Videos!


Sports & Camps


All sports leagues and camps are operated in the 7,000 sq. ft. indoor sports center at Sensations TheraFun, and are part of TheraSports & Recreation, Inc., a 501 c 3 not for profit charity. All donations support the league and are tax deductible.

Donations to TheraSports & Recreation are necessary to be able to offer these exciting programs, because participation fees do not cover the costs of the program.

To donate please click here.






The Wonder League is Back!




Fall 2012


Beginning Sep. 4th and ending Dec. 3rd
The leagues will play Tuesday, Thursday, Wednesday, and Saturday
Pick one day or several!
Register Today (Download PDF)

For kids with all abilities
TheraSports leagues are focused on the social development, team and fun aspects of being on a team. The weekly 'games' consist of social exercises, stretching, running, playing games and sport specific instruction.

TheraSports leagues are more about the personalized jersey, being on a team, having a weekly practice and fun, more than the actual sport.

Weekday Leagues
Tuesday 3:30pm-4:30pm
Wednesday 3:30pm-4:30pm
Thursday 3:30pm-4:30pm

Saturday Leagues
10:00am All Ball Sports
11:00am All Ball Sports




Videos




Sensations Therafun featured again on 11Alive News


For full screen, click bottom right of video window





Sensations Therafun featured on 11Alive News


For full screen, click bottom right of video window





The Wonder League is a sensory based sports league with a focus on both sports play and social skills development. It is primarily for kids who have not found a league tailored specifically to their abilities. The Wonder League gives kids a chance to be a part of a sports league that includes:
Special needs trained coaches: Scott Gross MEd, MSD-A and Program Director
Team Jersey
Team Pictures
Trophy
Lasting Memories

The Wonder League appeals to a wide range of children facing challenges and who are not playing in other local sports leagues,including kids who have sensory and physical challenges, including Autism, Asperger's Disease, Sensory Processing Disorder, Down's Syndrome and other developmental delays.

Programs will include variations of games such as soccer, kickball, basketball, football, tumbling/gymnastics, and others specially designed for
kids to get used to the social, flow, and skills helpful in making a transition to other programs offered in the community. The environment will be non-competitive, small teams, and focused on fun for the kids.

Parents are welcome to participate with their child in the activities to help them No pressures will be put on the child that overwhelms their senses, yet will be encouraged during the season to grow their abilities. This can be a good transition for kids interested in participating in typical leagues.



Indoor Practice Center


Missing Practice because of the weather? Need extra hitting or fielding? Book your space now in Atlanta's newest Indoor Practice Center.

Open Turf area for Fielding
Full size batting cage
Soft Toss Net
Available 7 Days of the week

To reserve space, or for more information call Sensations Therafun at
404-634-3500.